Featured Service - Lead Generation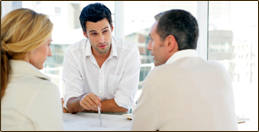 RJ Capital can help generate leads for a variety of purposes - list building, e-newsletter list acquisition and new customers

No Upfront Costs
Only Pay for Qualified Leads
Only Pay for Leads converted into Sales
RJ Capital has helped generate over 100,000 leads for insurance agencies, education institutions, mortgage loan lenders, office suppliers, and furniture stores which have converted in to on-going customers.
Unique Service - DRTV Ads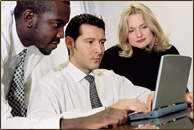 Direct Response Television, or DRTV for short, includes any TV advertising that asks consumers to respond directly to the company --- usually either by calling an 800 number, text message or by visiting a web site.
Example - Cash4Gold Superbowl Ad. The Ad featured MC Hammer and Ed McMahon. Bob Garfield of Advertising Age said it "will generate, by far, the biggest ROI of the Super Bowl Ads."